M. A. Hashem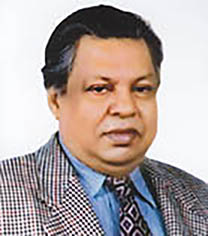 'It is our deepest desire to aid in the development of Bangladesh and to see it rise to new heights of success in the modern world'
MESSAGE FROM CHAIRMAN'
"To embark on a journey of success one needs the tools of preparedness, foresight and strategy. These lead to the path of growth and high quality operation. Realizing the responsibility on the shoulders of each member of Partex, we endeavor to be one of the most competitive companies in the industry with emphasis on efficiency in operations, reliability for customers and thrust on discovery and development of new products.


It comes to me as a great honor to present before you a company with a long-standing legacy of achievements and quality. Instead of empty words of respects, Partex Coal Ltd. serves through the stalwart upholding of our ethics and responsibilities and proactive decisive action that lead to creating long-standing bonds with our clients.

But above all, we believe in serving our nation. It is our deepest desire to aid in the development of Bangladesh and to see it rise to new heights of success in the modern world. By choosing not to compromise all that we stand for, we have proudly blazed trails in the development sector of Bangladesh for three decades and with the support and blessings of our partners, client and well-wishers, our horizons continue to expand further.

We shall strive to accomplish our dreams and goals to bring greater effulgence in the future.

Thank you for being with us

Warm regards